This recipe comes to us via our good friend and garden partner's family favorites. Simply delicious and easy to make… Crilley's Almond Cake is best served hot resting on a smear of melted Bon Maman Cherry Preserves. Leftovers turn to a cookie for next day snacking…  YUM!!!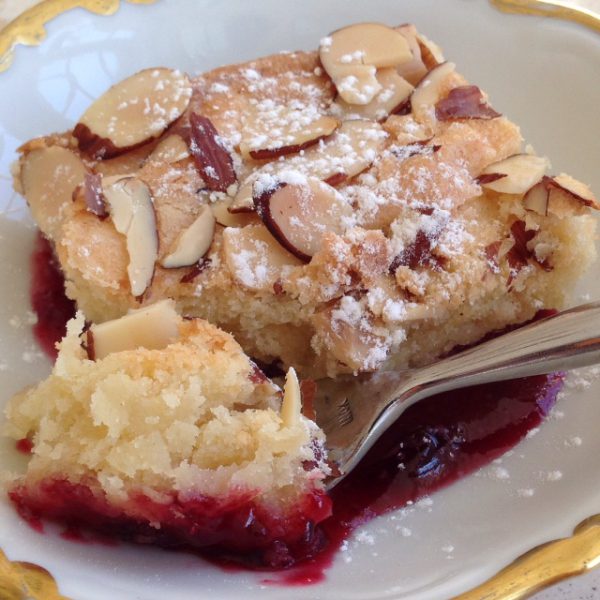 Preheat oven to 350°
Butter an 8"x8" baking pan
Ingredients…
3/4 cup sugar
8 T butter, room temperature
1 egg
½ cup almond paste
1 cup flour
Sliced almonds to cover top
To Make…
With an electric mixer… beat sugar and butter until creamy.
Add egg, beat until smooth.
Add almond paste, beat until blended.
Add flour and beat until blended.
Pour into a greased 9″ round pan.
Sprinkle with almonds.
Bake 35 minutes or until done.
Serve warm with a dollop of melted cherry preserves and garnished with a sprinkling of confectioner's sugar.