We use a "for spices and herbs only" coffee grinder to reap enough pepper for this recipe. SO easy and SO good… you'll only need 4 basic ingredients. Cacio e Pepe never gets old… enjoy!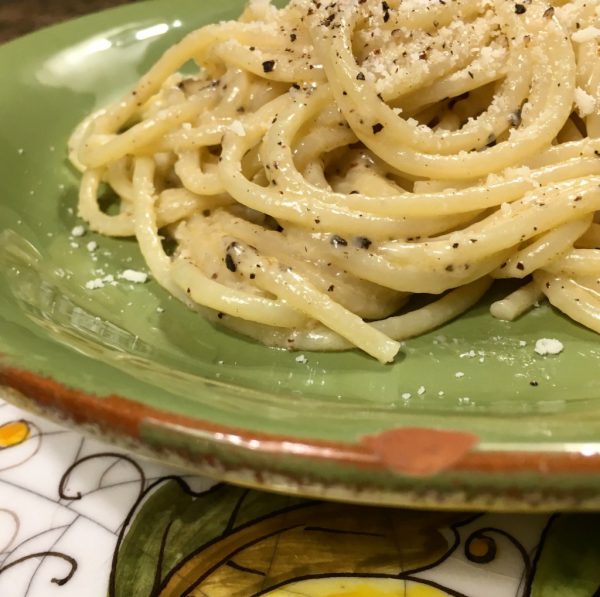 Ingredients…
8 ounces pasta, bucatini or spaghetti
3 tablespoons extra virgin olive oil
2+ teaspoons freshly cracked black pepper
1 cup Pecorino, finely grated
To Make…
Fill a large pasta pot with water and bring it to a boil. Season with salt.
Add pasta and cook, stirring occasionally, until al dente. Drain and reserve the pasta cooking water.
Meanwhile, mix Pecorino, pepper and olive oil in a large bowl.
Add the pasta, stirring and tossing until cheese melts and coats the pasta …  adding some pasta water if sauce seems dry.
Transfer pasta to warm bowls and serve immediately. Garnish with more cheese and pepper.