If you have eggs, flour, semolina and leftover something in your Mise en Fridge… you can make homemade ravioli!!! We stuffed these with leftover pot roast and Parmesan! See our Fault-proof Pasta Dough recipe below…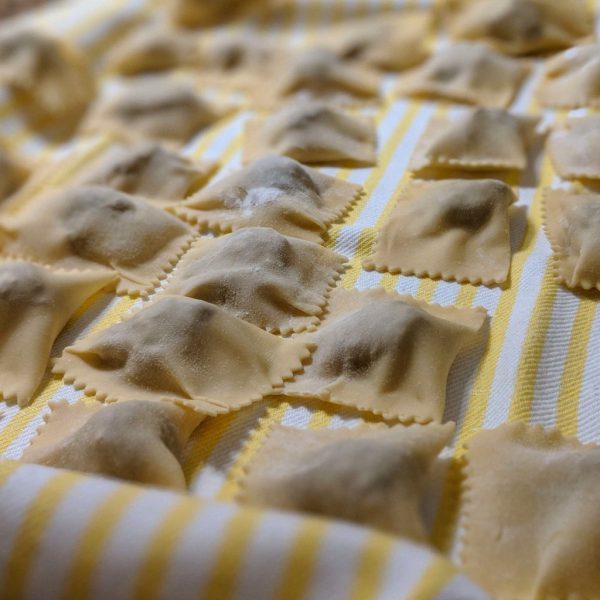 Ingredients…
2 cups unbleached all-purpose flour
1+ cup Semolina
3 extra large eggs, lightly beaten
a drizzle of extra-virgin olive oil
1/3 + cup water, chilled
To Make…
In a liquid measuring cup add the eggs, olive oil, and water. Mix well with a fork. Set aside.
In a Cuisinart with the steel mixing blade… add the flour and the semolina and pulse a few times.
Then, with the Cuisinart on… slowly add the liquid mixture through the feed tube until a soft dough forms pulling away from the sides of the mixing bowl. If the dough is too wet pulse in a little more flour and if it is too dry pour in more water a little at a time.
When the dough is just right… knead it on a lightly floured surface for 5+ minutes or until smooth. Wrap it in plastic and let it rest on the counter for a half hour or so.
Use right away or refrigerate for a day. You can also freeze it for three months or so. Just remember to remove your dough from the freezer the day before you plan to use it and defrost it in the fridge. Bring it to room temperature before and rest before using.