For a Vitamin C boost… we infuse our savory and sweet recipes with citrus this time of year. And with local produce at a seasonal low, we often reach to Florida to satisfy our cravings for zest and tang!
This dessert is so simple to make and delicious to eat. Blood oranges or Meyer lemons may be substituted for the classic lemons here. Just make sure to reduce the sugar in both the batter and the topping to balance the sour with the sweet.
Ingredients…
1 1/2 cup all purpose, unbleached white flour, sifted
1/2 teaspoon salt
1/2 teaspoon baking soda
1 stick unsalted butter, room temperature
3/4 cup granulated sugar
2 large farm fresh eggs
1/2 cup buttermilk
1 teaspoon vanilla extract
zest of one lemon
Topping…
juice of one lemon
1/4 cup granulated sugar
To Make…
Preheat oven to 350 degrees.
In a medium size bowl… cream together butter and sugar using a Kitchen Aid or hand mixer. Add eggs one at a time and mix.
In a separate bowl… mix the flour, salt and baking soda.
In a glass measuring cup… measure out the buttermilk, add the vanilla and stir.
Beginning and ending with the dry ingredients… add flour and buttermilk alternately while mixing. Stir in the zest.
Transfer to a buttered and floured 8″ x 8″ pan.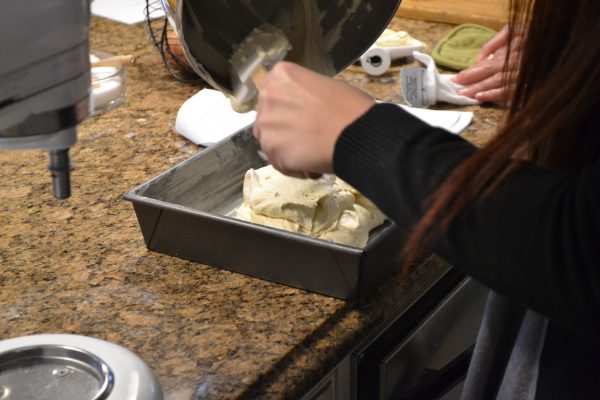 Bake on the middle shelf of your preheated oven for 30 minutes or until slightly golden brown on edges. Let cool for 10-15 minutes.
In the Meantime..
Mix together sugar and lemon juice. Poke cake all over with a toothpick. Slowly pour lemon sugar mixture over warm cake letting it seep into the toothpick holes.
Dust with confectioner's sugar and serve immediately with whipped cream.