It's the lemon that takes this pesto to a whole new level along with the basil and spinach peaking in the garden now. Try freezing your lemon rinds so they're ready to zest when you need them. It's always relief to have them in the freezer to grab!
Ingredients…
4 oz Parmesan cheese, cut into cubes
2 large cloves garlic, peeled
2 cups spinach leaves, de-stemmed, rinsed & air-dried
1 cup basil leaves, de-stemmed, rinsed & air-dried
3 Tablespoons unsalted pistachios
¼ cup fresh lemon juice
Zest of ½ lemon
¼ teaspoon sea salt
1/3+ cup extra virgin olive oil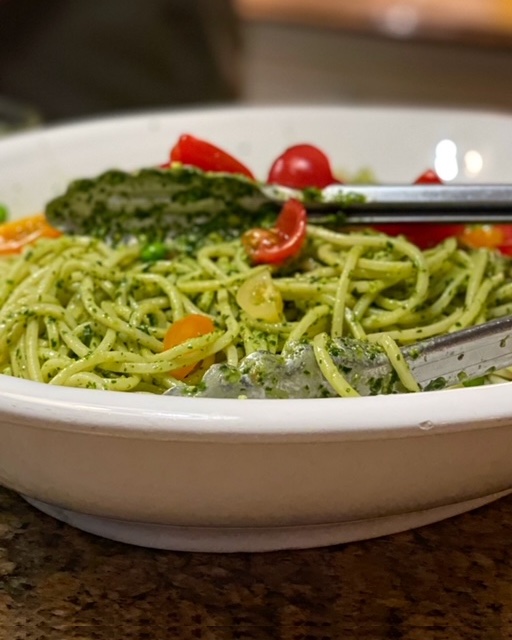 To Make…
Put Parmesan in the bowl of a food processor and process until coarsely grated… about 30 seconds.
Add garlic and pistachios and process until combined.
Add spinach and basil a handful at a time and slowly pulse until the greens are coarsely chopped.
Scrape down the sides of the bowl.
Add lemon juice, lemon zest, and salt.
Through the feed tube, drizzle olive oil into the mixture and pulse slowly until combined.
Enjoy…